Heating


170,000 Btu. L.B.White heater.

The propane patio heaters put out 40,000 Btu of heat and cover a 20' by 20' area.
These electric infra red heater are some we are considering for a particular job.
The 6 kw units could be placed in front of the spectators as they are low enough to see over. They can also be place on their sides.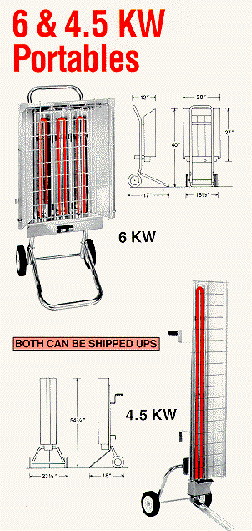 ........................................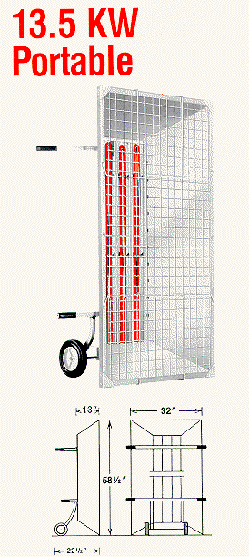 These heaters of course require a generator or heavy power supply., they are special application heaters.